see Steve Wirtz sculpture at:
Paper Discovery Center, 425 W. Water St., Appleton, Wisconsin. Phone: 920-380-7491
The Village Firefly, 2422 Rice Blvd, Houston, TX Phone: 713-522-2808
The Goldsmith, 177 S. Main St., Fond du Lac, WI
Hatch Art House, 1248 Williamson St., Madison, WI 53703 608 237 2775
No Rules Gallery, 120 South Albany St., Spring Green, WI 53588
Two More Shows Planned For 2015
CARTUNA 10-21-2015: Wow, this year has sure gone fast. Just two more official shows on the calendar for 2015. Of course, something could be added, so stay tuned.
Nov. 14: Greyhounds Only Reunion; DuPage County Fairgrounds, Wheaton, IL
Dec. 12 & 13: Holiday Art Fair; Eastern MI Convocation Center, Ypsilanti, MI
Thank You Greyhound Owners
WIRTZ 10-20-2015: I'm back from a wonderful trip to Delaware and the gathering of greyhound owners at Dewey/Rehoboth Beach. What a fantastic time. Thank you to all of you who stopped by my booth in the firehall. I truly appreciate you supporting this crazy artist. I hope to be back next year. -Steve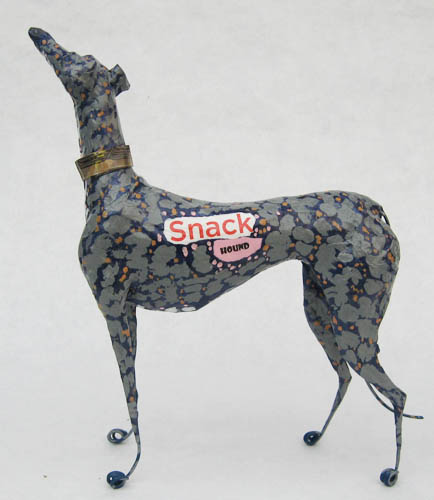 Dogs and Cats in the Gallery
Click below. Adopt One of These Beauties, or Order One for the Holidays